Lily Pickles of Holmfirth
started selling a small range of pickles and chutneys just before Xmas 2010. The name was partly a play on the name of the first product, piccalilli, and partly chosen in honour of the founders' new-born grand-daughter, Lilly.
The founders, live in Holmfirth and so the name was decided upon.
From a small range of pickles Lily Pickles has expanded its range to include chutneys, jams, marmalade, mustards, relishes and all sorts of preserves. In 2013 Lily Pickles started baking a range of baked goods including savoury and sweet pies, pasties, quiches, tarts and ready-meals such as Shepherds Pie and Lasagne.
Our pastry goods and ready meals include many varieties suitable for Vegetarians and Vegans.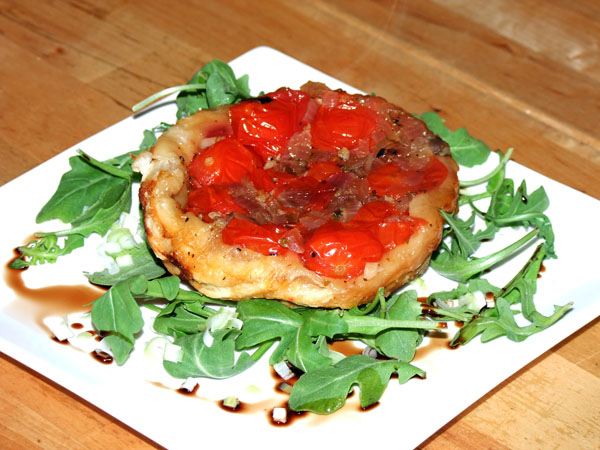 Tomato Tarte Tatin with Lily Pickles Basil Jelly
All Lily Pickles of Holmfirth products are made by hand using traditional methods and top-quality ingredients.
There are no additives, artificial colourants or flavour enhancers.